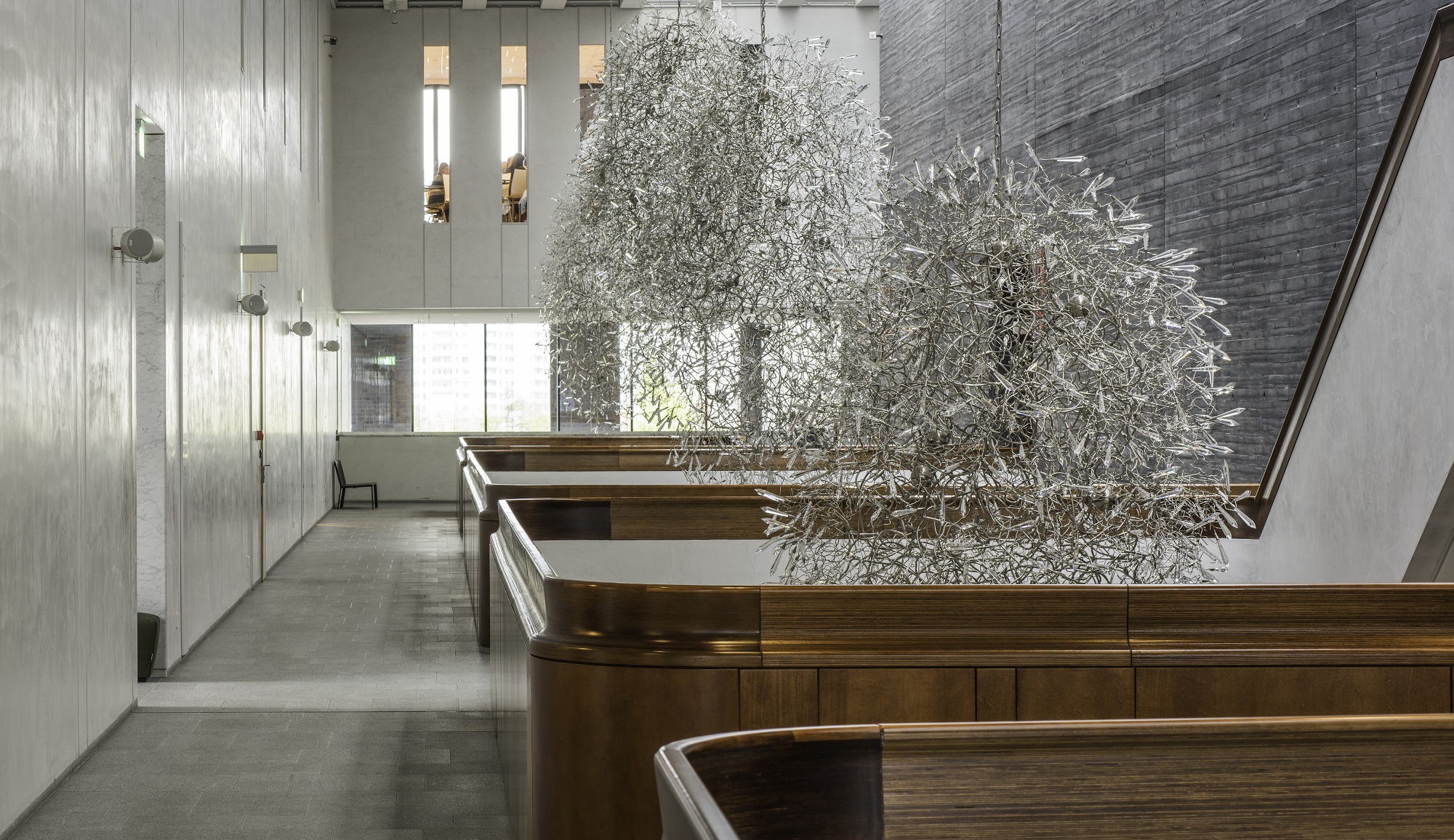 BUILDER EXCLUSIVE – NATIONAL POLISH RADIO SYMPHONY ORCHESTRA (NOSPR)
The headquarters of the National Polish Radio Symphony Orchestra in Katowice (NOSPR) is the main theme of the fifth special edition of 'Builder Exclusive'. And there's a reason: in terms of acoustic properties, this is one of the most outstanding music venues in the world.
The NOSPR seat was built from scratch on a degraded, post-mining land, based on a unique design stylistically referring to the architecture of Katowice and the whole Silesian region. During the design stage, it was music that played the key role. To achieve a perfect sound, Tomasz Konior, the chief architect, along with the whole staff of Konior Studio and Warbud SA, the general contractor, addressed a task that would seem impossible for many construction companies. And they succeeded! The effect was beyond anything they had ever expected. All that was possible thanks to the efforts of many people who were whole-heartedly engaged in the investment project.
In order to create such a great building, both the architect and the contractor applied best-performing technology, finishing and design solutions available on the market. Moreover, many of the ideas used in the construction process were unique prototype solutions designed for the purpose of the development of the facility. During the construction of the NOSPR headquarters, many talented experts implemented their innovative ideas, thanks to which the building is today appreciated not only by critics but, most importantly, by the users themselves.
'Builder Exclusive' is a perfect benchmark of the best practice available on the market. It is worth mentioning that only top quality materials were used in the construction process of the facility in Katowice. Sometimes they were imported from the farthest corners of the world or made in traditional workshops. And all that in order to create a perfect 'home for music'.
The whole development process, from the architect's concept to the finishing of the smallest details, has been presented in the publication in an attractive, innovative and professional way. Issues related to the execution of particular tasks and stages of work have been addressed. The subcontractors demonstrate the way they have created solutions for the project. They reveal technical details unknown to the wider public. Moreover, the publication presents a building which, together with its users, has been bustling with life for three seasons now. Prepared in a comprehensive thematic manner, the material contains photographs of outstanding Polish artists and photographers of architecture.
How to get Builder Exclusive- NOSRP?
It's free. Just click below link and order it directly on your desk.
https://builderstore.pl/pl/c/Builder-Exclusive/20
---
fot. Juliusz Sokołowski